Retail Management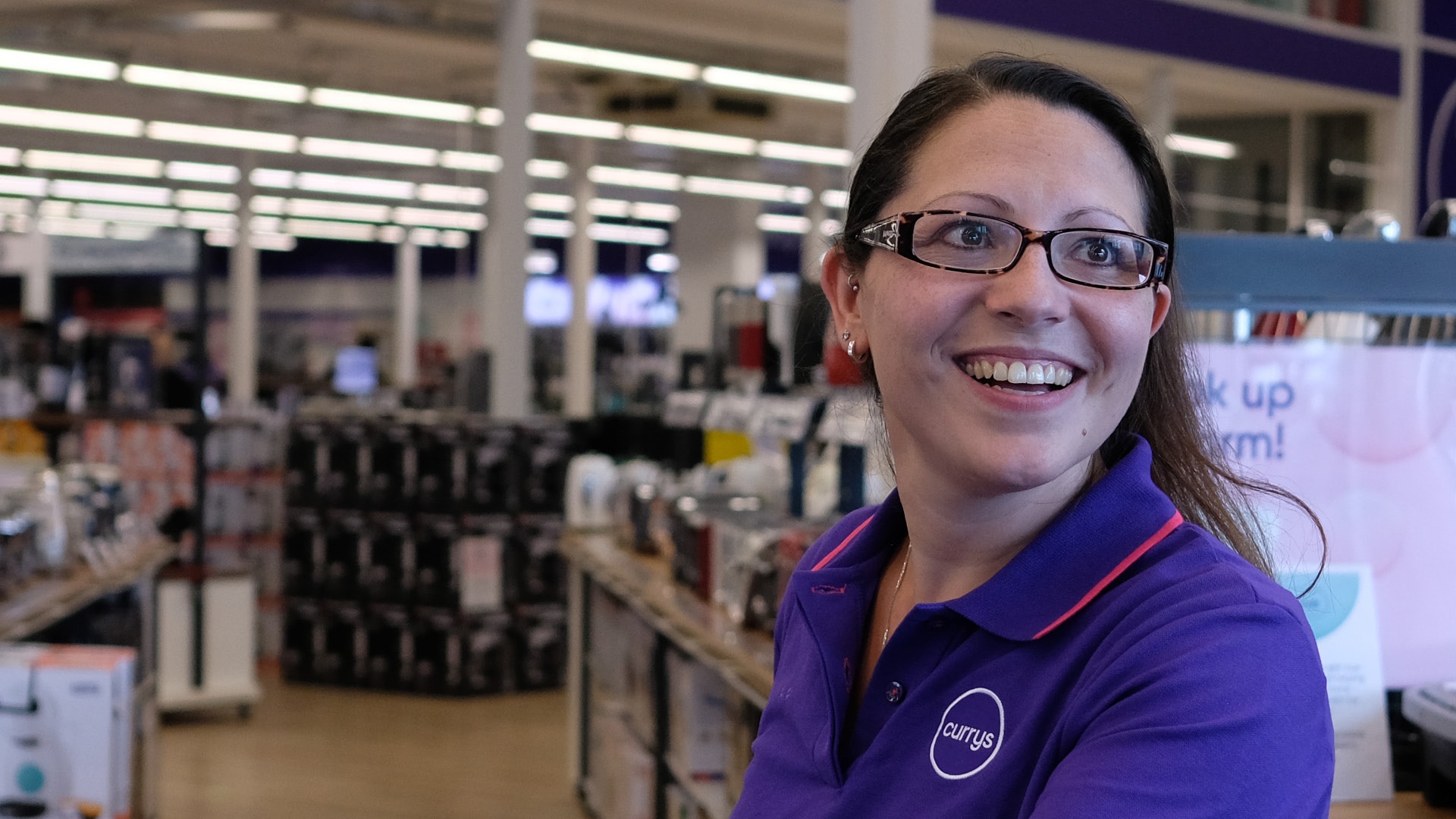 Leading the way

The level of responsibility varies by role, but every Currys' Manager is more than their title. They're an obstacle- removing entrepreneur. An adaptable creative thinker. A brand advocate that keeps pushing forward to guide their teams to success.

Impact, big and small

Whether you're the brains behind one store or twenty, your work is framing our customers' perception of Currys. Getting it right means thinking on your feet, reacting to changes and keeping everything on track. Inspiring the team makes all the difference to exceeding customers' expectations.

Being there when it matters

Support works both ways here. As much as all our Managers are giving it out, they're also receiving it from their teams and other Managers they work alongside. We'll back your goals and help you get where you want to be.
Regional Managers
+
Regional Managers are responsible for a store portfolio (usually c.20 stores but varying by region) – their focus is translating national strategy into local level success and developing General Managers to be their best.
General Managers
+
General Managers are accountable for the overall performance of one store – inspiring Sales Managers, Operations Managers and the whole team, owning the store strategy and leading on creating a great customer experience.
Management of the largest Customer Repairs Centre in Europe
Logistics and warehouse operations, managing the day-to-day of our delivery functions
Returns and recoveries, from how we work with suppliers to how we exit stock and manage these processes
Involvement in projects that drive improvements in supply chain
Other In-store Management
+
Senior ManagersSenior Sales Managers exist within our largest stores, working closely with the General Manager in driving the stores vision. From developing the team to analysing metrics to shaping long term store strategy, there are many ways to make an impact.
Sales ManagersSales Managers are on the front-line, in store – coaching, inspiring and developing colleagues to make the magic happen for our customers, all while driving towards ambitious commercial targets.
Operational Excellence ManagersOperational Excellence Managers lead the team taking care of the detail of tech retail – store presentation, cash and stock control and all things compliance. But it's not just about leading a department, it's influencing across the store to put the customer first.
Customer Experience ManagersCustomer Experience Managers coach and influence the store team to ensure shopping feels smooth and easy for the customer – there's close collaboration with our Contact Centre operation to ensure a seamless online, phone and in-store experience.
Branch ManagersBranch Managers lead our stores within a store – Currys Mobile. They're the brand advocates who bring the shopping experience to life by making the big decisions, setting the strategy and inspiring the team.
Business Customer ManagersBusiness Customer Managers drive the team that add value and build trusted relationships with our business customers – encouraging them to meet the highest standards and exceed expectations.
Showing 1 to 3 of 3 Jobs
Select with space bar to view the full contents of the job information.
Select with space bar to view the full contents of the job information.
Select with space bar to view the full contents of the job information.
Search results for "". Showing 1 to 3 of 3 Jobs Use the Tab key to navigate the Job List. Select to view the full details of the job.